Welcome
We have LIVE sessions on Google MEET, Monday - Thursday 6-8:30 p.m. for three weeks.  However, the length of the whole course including drive times, will take 4-5 weeks.  A week before class begins, we will send an email that will have a link for the Google Meet and a code for the Google Classroom.  Please register on the website, steps to enroll are below. If you have any questions call us 208-733-5852 or email sosdriversed@gmail.com.
Step 1 – Read all Information.
Step 2 – Choose a Class date and fill out the registration form.
Step 3 – You must print Forms 1, 2, and 3:
Form 1 | Twin Falls Drivers License Office Applicant Information Sheet
Form 3 | Driver Training Permit Information and Instructions
Step 4 – Take Forms 1 & 2 to the DMV along with all documents listed on Form 3.
Step 5 – On the first drive bring the DMV Permit Receipt. The course fee $425, can be mailed to our office 488 Blue Lakes Blvd. N. Suite 111 Twin Falls, Idaho 83301.
Venmo: SOS_Driving_School, or call 208-733-5852 to make other arrangements.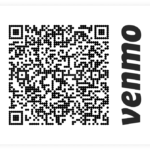 Twin Falls Schedule and Registration Form:
Classes will be from 6-8:30 pm.
Starting January 2nd classes will be Tuesday, Wednesday, and Thursday
From 6-8:30 pm, for 4 weeks.
Teenagers, who are 14½ years of age or older, are eligible to enroll in Driver Education. With this announcement, I would like to invite you to discover the benefits of having your son or daughter taught and trained at S.O.S. Driving School. Our philosophy is not to get young drivers licensed just for added convenience and mobility, but much more importantly, help them become safe and responsible drivers.
At S.O.S., we teach 45 topics of essential knowledge and skills recommended by the Department of Education for Idaho teen drivers and use up-to-date teaching methods to ensure that each student gains the necessary knowledge, skills, and attitudes. Then behind the wheel, we make sure they always try to practice correctly what they know along with learning to drive both standard and automatic transmission. By always trying to do things correctly, the students develop safe and responsible driving habits that make them who they need to be: a safe and responsible driver.
We have:
Thirty years of professional educating experience in Public Education
Twenty-seven years of professional educating experience within Driver Education
A willingness to work around extra-curricular activities and schedules
If you would like more information about classes or would like to enroll, please call 208-733-5852 (Rhett Larsen cell 208-490-0559).